BW Offshore's global presence, operational integrity, and extensive experience leads the way in global floating production solutions for the oil and gas industry.

BW Offshore is part of a value chain that provides a safe and affordable supply of energy – an important factor for economic growth and security in both developed and developing economies.
Our capabilities
The company's main activities are engineering, procurement, construction and installation, as well as lease and operation services for FPSOs.
Innovative Design
Unique, innovative and fit for purpose.
BW Offshore has a strong in-house project execution resource pool comprising project engineers, construction superintendents and managers, safety and quality personnel, supply chain competence, project planners, estimators and cost controllers, mechanical completion, commissioning and start-up experts.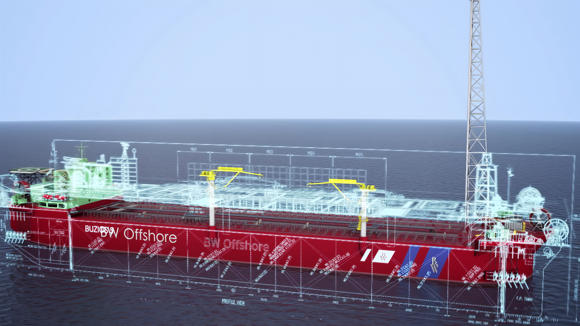 Pragmatic and Innovative Design
Translating Vision to Reality
Turret, Mooring, Swivel, SURF & Installation
The BW Offshore Turret, Mooring, Swivel, SURF & Installation department is an in-house specialised competence team for worldwide project delivery and operational support. Providing customised solutions, the team has flexibility to select the most suitable methodology and spread in order to ensure a safe and cost-effective solution.
BW Offshore Turret, Mooring, Swivel, SURF & Installation services are directly available to external customers in addition to serving BW Offshore's internal need.
BW Offshore has gathered vast experience with mooring solution as the company has conducted 40 projects over the years. The projects involve Spread Mooring or Turret Mooring, Internal or External, Permanent or Disconnect, North Sea harsh or Africa benign environments and shallow to ultra-deep locations (2600 m).